ONE SANTA PHOTO - $3.99!

PROVE SANTA IS REAL
Check out our Gallery


ADD CHRISTMAS FRAMES TO YOUR PHOTO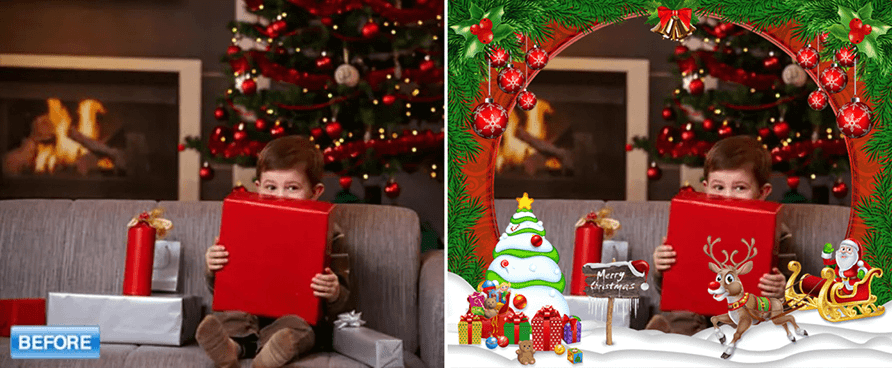 ADD BIRTHDAY FRAMES TO YOUR KIDS PHOTO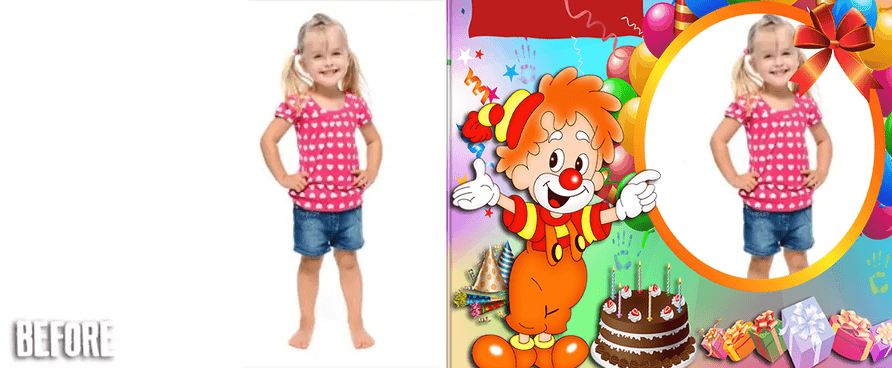 He sees you when you're sleeping.  He knows when you're awake.  But this year you can catch Old St. Nick in your home with a little help from Photo Santa.

The magic of Christmas morning is always alight in a child's eyes, when they see the neatly wrapped presents under the crisp pine tree and the stockings stuffed and hung with care.  Now, imagine their delight when you show them Santa photos, justifying their belief that Santa Claus himself was prancing around in their home!
With Photo Santa's digital photo editor, you can capture Santa in your house using an assortment of jolly poses.  Your kids will be amazed when you show them Santa eating up all the milk and cookies, or gently spreading the presents in their place.
You can even show your kids what Santa does on the other 364 days of the year.  With our photo editor, you can place Santa at your daughter's ballet recital or your son's big game.  Because Santa always knows when you've been bad or good.
In just minutes, Photo Santa can bring the joy of Christmas alive in your child's forever.
View Our Selection of Characters
For the best quality make sure to take your picture horizontally.